The "Lifespan" of Homepage is only 〇 YEARS?!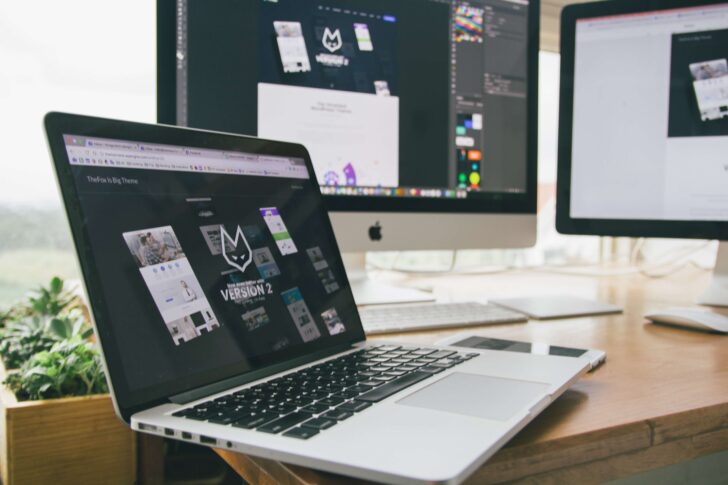 Having a homepage (corporate website) is common nowadays, but did you know that it has limited "Lifespan"?
Its "Lifespan" is said to be ONLY about 5 YEARS or so.
The main reasons for this are the evolution of the Internet environment and information becoming outdated.
Here are the reasons and solutions for it in more detail.
1.Why do homepages have limited lifespan?
2.What happens to a homepage that has reached the end of its Lifespan?
Although the term "Lifespan" is somewhat exaggerated, a homepage needs to be maintained on a regular basis, and if it is left without maintenance, there is a high possibility that it will no longer be valuable after about five years.
In some cases, leaving it without maintenance can even trigger a bad impression of the company.
This is what we are going to talk about regarding the maintenance of it.
1. Why do homepages have limited lifespan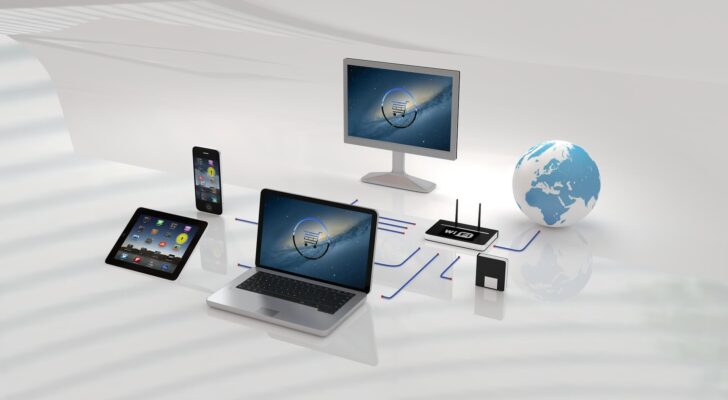 Environmental Changes on the Internet
The Internet environment is evolving at a rapid pace every day.
Therefore, if your homepage is not adapted to the latest Internet standards and devices, it will be difficult for viewers to browse it.
For example, nowadays, accessing them from mobile devices such as smartphones and tablets has become more mainstream.
If it is not designed for mobile devices, it will be difficult for the viewer to perceive the content of it.
Moreover, trends in web design and web marketing techniques are constantly changing, and it is now essential for it to be responsive to these changes.
The next generation "5G network" is coming and it is expected that "5G" will become even more widespread in the future.
Homepages that used to be composed of images and text will now be depicted using video, which will become the standard.
In order to follow such trends, it is considered essential to regularly maintain it.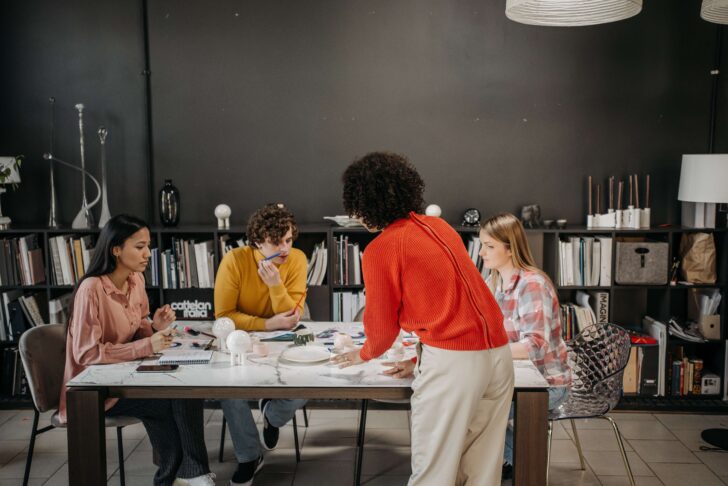 Changes in your company's situation
Your company's products and services have likely improved and changed over time.
By updating your homepage accordingly, you can show visitors the latest information about your company.
This regular maintenance is the key to improve your SEO (search rankings).
2. What happens to a homepage that has reached the end of its Lifespan?
So what happens if you leave a homepage that has reached the end of its lifespan without maintenance?
① First of all, if the frequency of maintaining (updating) it is low, the search result ranking will drop.
② If your its search ranking drops, the number of visitors (number of views) will decrease.
③ If the number of visitors decreases, the number of inquiries via the homepage will decrease.
④ A decrease in the number of inquiries leads to a decrease in sales.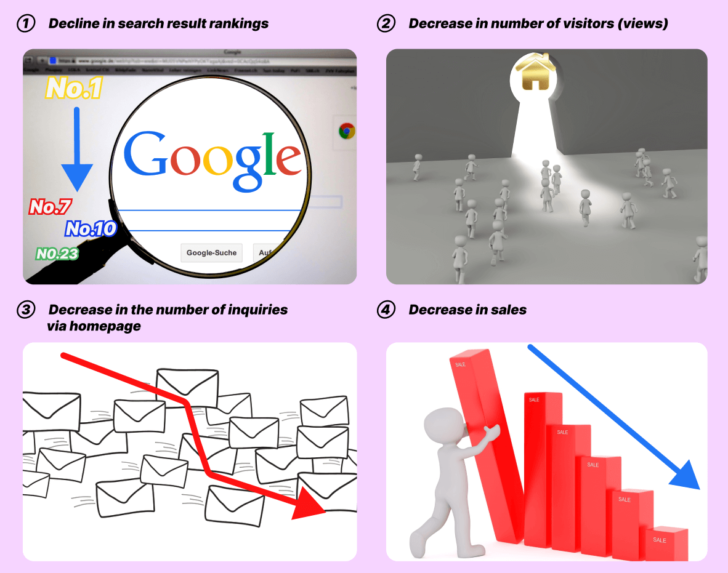 The list above is just one of the examples, but without regular maintenance, it is highly likely that you will lose the opportunity to acquire new customers.
Keeping your homepage clear, easy to read, and organized will give a good impression of your company to your clients and to those who might work for your company in the future.
Conclusion
How long has your homepage been up and running?
We hope that this gives you an opportunity to think about the maintenance of it and how it should be.
We recommend that you maintain (update) it appropriately so that your corporate message can be conveyed to the fullest extent possible.
If you are not sure how to maintain it or what points to review, please feel free to reply to this e-mail.
We will provide a free consultation to diagnose your homepage and guide you through the points to be improved according to your concerns.
We also offer video production services.
Please feel free to contact us for suggestions on how to utilize video to better convey the value of your company.
▼▼▼▼▼▼▼▼▼▼