Partnered with AirAsia – Launched inbound advertising service for tourists visiting the Tokyo Olympics

eeevo malaysia Sdn. Bhd., a Japanese IT company based in Malaysia (HQ:  Kuala Lumpur, Malaysia) has partnered with AirAsia authorized sales agent to promote a service that will be launched in January 2020 to provide inbound advertising, targeting customer who visit Japan for the Tokyo Olympics.
AirAsia is an airline that has served more than 130 cities – 280 destinations, primarily in Southeast Asia, from the Middle East to Australia, and has reached 500 million passengers in 2018. By partnering with AirAsia, the company's websites used by 50,000 peoples annually, AirAsia's in-flight magazine "Travel360" with 3.6 million subscribers. Also, it is able to provide advertising packages that utilize in flight advertising space and coupons printed on boarding passes.
eeevo proposes an advertising package that targeting foreign tourists who visiting Japan and highlighting the Japan tourist destinations and services of Japanese companies, as well as supporting the production of advertising in multiple languages such as English and Chinese.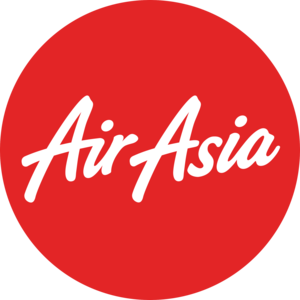 Olympic Year is an Opportunity for Inbound Advertising
According to the *latest statistics of the Japan National Tourism Organization (JNTO), the number of foreign tourists visiting Japan exceeded 10 million in 2013. In 2018 has exceeded 30 million visitors.
In year 2020, when the Tokyo Olympics will be held, is a great opportunity to promote services and tourist destinations for foreign tourists visiting Japan.
※ Japan National Tourism Organization(JNTO)
https://statistics.jnto.go.jp/graph/#graph–inbound–travelers–transition
Air Asia covering from Middle East to Australia, mainly in Southeast Asia
In Japan, the image of "AirAsia = Southeast Asia" is strong, but AirAsia covers more than 130 cities – 280 destinations from the Middle East to Australia, mainly in Southeast Asia.
By using AirAsia's network and its media, it will be possible to reach out people not only passengers on flights to Japan but also potential visitors who like to travel.
AirAsia Media – Both Online / Offline
The following media from AirAsia can be proposed as advertising packages. We will propose the most suitable package according to the products and services to be appealed.
・In-flight magazine "Travel 360" & www.travel360.com (digital version)
Number of copies: 58,000
Number of subscribers: 3,600,000
・AirAsia website
・In-flight advertising space
・Print advertising on boarding pass
・Ad distribution using AirAsia user data
Supports multilingual and overseas preferred advertising production
eeevo group has been providing various marketing support mainly to Japanese companies for about eight (8) years in Southeast Asia. By utilizing the know-how and experience, we can also support multilingual advertising production and design creation that able to be acceptable to Southeast Asia and Islamic markets.