Isrami bin Ismail, the Director of JMBEC, Lectures on Japanese Business Etiquette at UITM
Isrami bin Ismail, Director of JM Business Ethics Consultancy Sdn. Bhd. (allis: JMBEC), a company within the eeevo group, gave a lecture on Japanese business etiquette at the Universiti Teknologi MARA, Shah Alam main campus on June 9, 2023.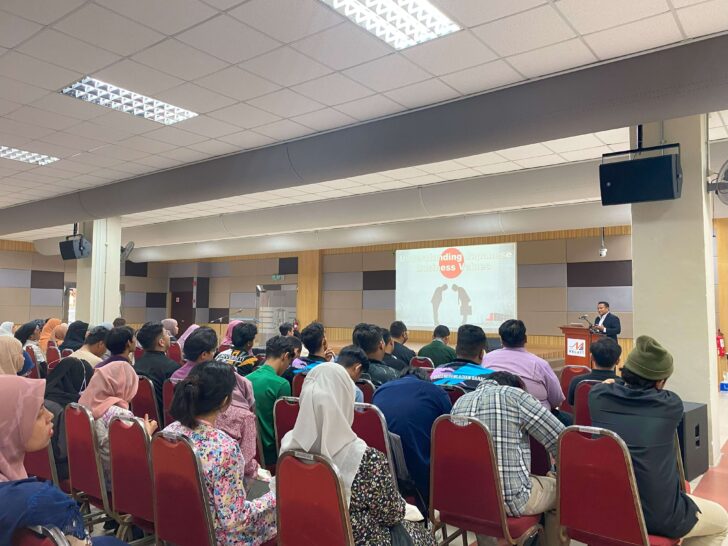 ◇The lecture about Japanese business manner
Isrami's lecture was held on Friday, June 9, for one hour from 4:00 p.m., in a lecture room at the Universiti Teknologi MARA, Shah Alam main campus. More than 100 students studying Japanese at the university participated in the lecture.
Isrami told the audience that his name, Ismail (Isumairu in Japanese pronunciation), has the Japanese word "sumairu" in it, and explained that it means a smile. The students enjoyed that he introduced himself with some Japanese words.
The lecture went on to explain the nature and values of the Japanese people, as well as unique Japanese business etiquette, such as the angle of bowing, seating order, and how to hand out business cards in a business setting. The lecture was interactive, asking students questions about their images of Japan, and the students were active in speaking and responding to questions. When asked for their impressions after the lecture, the students happily replied, "It was interesting".
At the end of the lecture, he presented the students with a JBAA Level 4 textbook and explained that the company would be offering a free JBAA Level 4 practice test to the students.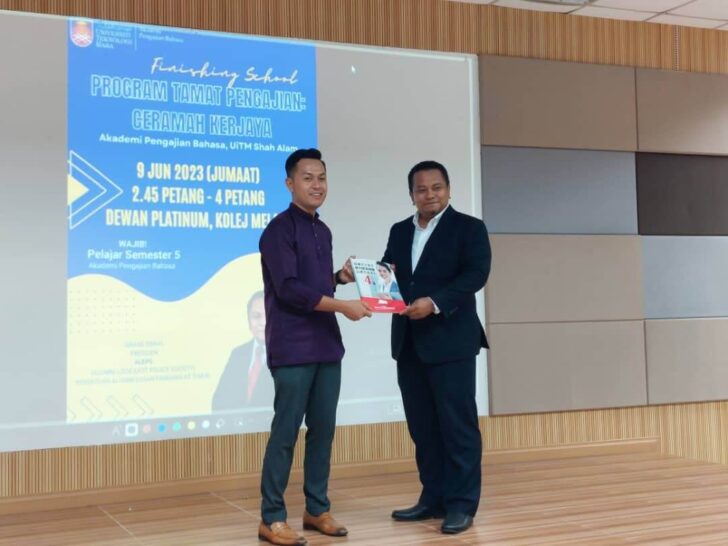 ◇JBAA, the Certification Exam to Assess Understanding of Japanese Business Manners and Etiquette
The JBAA is a certification exam that assesses the understanding of Japanese business manners and business etiquette. The purpose of the JBAA is to help people learn business manners, ethics, and values that are deeply rooted in Japanese society, so that they can communicate smoothly and conduct business efficiently.
<About JBAA>
◇The Future of JMBEC
JMBEC will continue to promote a wide range of human resource consulting services, including the popularization of JBAA and lectures on business manners, with the mission of "Assist in the Improvement of Malaysian's etiquette".