Japan Business Ability Qualification Exam「JBAA」to start in Thailand

eeevo japan Inc. (HQ: Chiyoda-ku Tokyo) has partnered with a Japanese company TalentEx (Thailand) Co., Ltd. in Thailand to start the program of Japanese Business Ability Qualification Exam where organized by the Japan Business Ability Authorized Association (JBAA).
In Malaysia,subsidiary of eeevo group have already carried out the program and plans to start it in Singapore during FY 2019.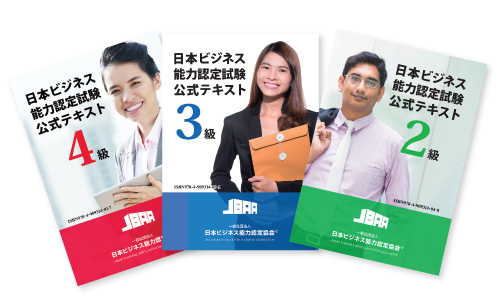 The Purpose & Target of JBAA
"Japan Business Ability Qualification Exam Course" is a certification exam organized by Japan Business Ability Authorize Association (JBAA) in Japan. The target is foreigners who work in Japan or Japanese companies in overseas, with the aim of acquiring the unique business manners, practices and ethics of Japan.
There is a common problem of "how to train foreign staff" facing by Japanese companies who operating their business outside Japan.
From basic things such as "Ho Ren So" to ethical matters, there are many things that are "Japanese common sense" but is not "common sense" in overseas, therefore, it is common for troubles may also occur from a different consciousness.
It is a business with the goal of making foreigner to learn about Japanese culture and business customs, to allow the communication both inside and outside of the company progress smoothly, as well as to enable business to proceed efficiently.
To spread the Japan business manners to Southeast Asia
eeevo group has partnered with TalentEx (Thailand) Co., Ltd., a company of human resource technology, and cooperates with Japanese companies※ and Japanese language educational institutions in Thailand with about 6,100 companies in Thailand. We believe that by learning this Japanese Business Manner, it possible will facilitate the business of Japanese companies became smooth.
Besides Malaysia where eeevo group is located, we will spread the JBAA program in Southeast Asia including Singapore starting with Thailand. We are also planning to establish a local subsidiary in Thailand.
Furthermore, a certified JBAA exam will lead you to more easy on finding a job. We will also be expanding cooperation with the recruitment company and human resources training company.
Specifically, we will conduct a 2 days training program for companies and examination for companies and individual students.
※6,134 companies Reference:Results from「Survey on trends in Japanese companies entering Thailand 2017」(as of October 2017)JETRO Bangkok Office
In the era that Japanese business manners courses are needed outside Japan
Japanese government decided to expand acceptance of foreign workers from April 2019, it seems that JBAA will increase its importance both in Japan and overseas. It will grow to become a standard program for training staff of Japanese companies in the world and awareness will also increase.
Currently, about 200 companies in Japan agreed with JBAA, and in overseas besides Malaysia, JBAA has cooperate with company in India, Nepal, Bangladesh, Myanmar, Vietnam, Philippines, to conduct the business manner course and Japan Business Ability Qualification Exam. Also, at the Vietnam National University Ho Chi Minh City University of Social Sciences and Humanities, has started the JBAA Business Manner Course as a regular class.

♦︎Japan Business Ability Authorize Association  (JBAA) 
Organizer:Japan Business Manner Education Inc.
Address: Neocastel Akasaka 402, 2-12-25 Akasaka, Minato-ku Tokyo, 107-0052 Japan
Representative Director: Toshiya Sasaki
Website: http://j-baa.org/
♦︎TalentEx (Thailand) Co., Ltd. 
Address:18 Ratchadapisek Road, Klongtoey Sub-District, Klongtoey District, Bangkok 10110
Director:Yojiro Koshi (Mr.)
Nature of business: Job recruiting media management, SaaS business for personnel affairs
Website:http://www.talentex.co/
♦︎eeevo japan Inc. 
Address: 4th Floor, Kougyou Building 43, Higashimatsushita street, Kanda, Chiyoda-ku, Tokyo 101-0042
Director:Noritaka Araki (Mr.)
Nature of business:Media Business, Digital Marketing, System Development
Website:https://eeevo.asia/jpn/
♦︎For inquiry
eeevo group PR
info@eeevo.asia
+60 3 2775 2467 (Araki (Mr), Kei Kei (Ms))
Download link for image – https://photos.app.goo.gl/aGGAPJnSMnPVR7fX9